Did you know that we have created a number of resources that can be used to help develop speech, language, and communication skills? They can all be found on our Teachers Pay Teachers store!

---
Some of these materials are intended strictly for speech-language pathologists but others can be used during therapy sessions, in the classroom, or at home!

What if I don't have a Teachers Pay Teachers (TpT) Account?

Making a TpT account is easy and free - and while we understand the hesitancy of signing up for yet another website, there are SO many resources available that we think it's more than worth it. Resources are made by educators, therapists, and other talented professionals.

What resources do you have?

Our best-selling product is our Speech Therapy Goal Bank, which provides THOUSANDS of goal possibilities related to receptive, expressive, and pragmatic language skills.
Find goals for phonology, morphology, semantics, syntax, pragmatics, and more. This resource breaks down how we write goals, with "do," "condition," "criterion," and "consistency" parts that are easy to mix and match.

Some of our reviews look like this:

---
We also created a goal bank specific for AAC. It is a comprehensive goal bank, again with THOUSANDS of goal possibilities, and covers all areas of AAC.

This includes linguistic (receptive and expressive), social, literacy, and general device competency goals.

Some people who have bought and loved this product say:

---
We also created a number of articulation Bingo boards for some of the most commonly targeted sounds, including /s/, /th/, /r/, and /l/. These Bingo boards are fun and engaging and can be used at home or during therapy sessions. They can also be used in 1:1 or group sessions. These Bingo boards have been downloaded over 5,000 times!

Articulation Bingo boards look like this: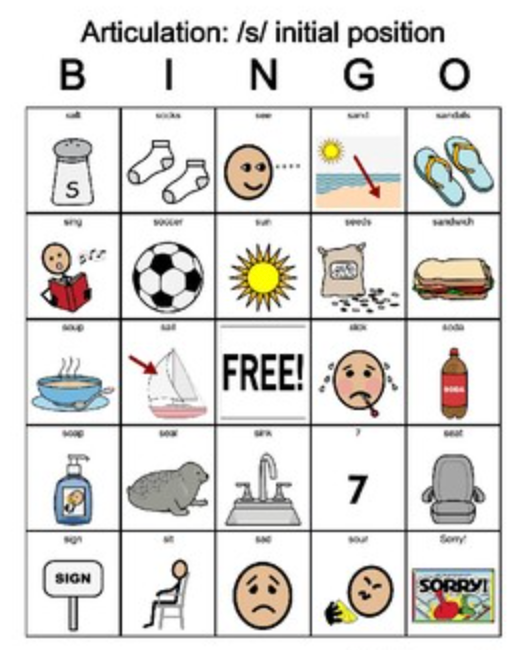 ---
We love using Bingo boards in sessions - can you tell? Along with our Articulation Bingo collection, we also have a number of themed Bingo boards. These include Fall Bingo, Back to School Bingo, and Halloween Bingo.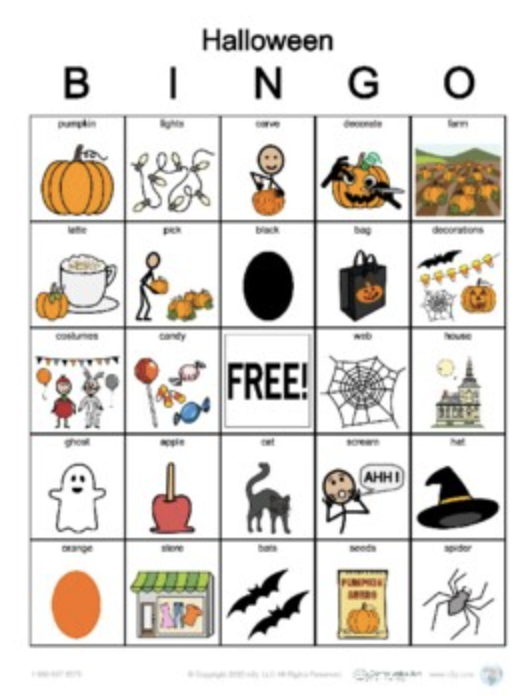 Infographics can be helpful information for both clinicians and caregivers. We've created a handful that we use in our blog posts but we also have them featured on TpT!

---
What people have said about our Types of Play infographic:

We are always creating new resources, so keep your eyes out for more coming soon!
Additionally, if there are any resources you are looking for, let us know!

Instagram DM @communicationcommunity
FB @ communicationcommunityslp
Email @communicationcommunityslp@gmail.com