Summer is coming and we've got a number of fun activities for building speech and language! These activities can be used in speech therapy sessions and also suggested as carryover (practice at home) assignments.

As speech-language pathologists (SLPs) we often work with individuals in groups or individuals with goals across different skill areas (e.g., language and articulation). Books, toys, videos, and crafts are some of our favorite materials because they can be used to target a number of speech and language goals. They require very little to no prep time and targets can be modified based on an individual's skills.

Whether it's actually summertime or you're talking about summer at another time throughout the year, these indoor and outdoor activities are engaging and great for facilitating communication and developing speech and/or language skills.

1. Read Books

Books are great for asking and answering questions, expanding utterances, and practicing articulation with high-frequency words (words that occur often). While reading books, you don't have to actually "read" all of the words! You can also change some of the words or just look at the pictures.

Some of our favorite summer-themed books include:

   - Pete the Cat and the Treasure Map
You can also find many of these books on YouTube if you do not want to purchase them or if they are not at your local library! Search for "title of book read aloud" and you can usually find them! Pete the Cat has great animated stories!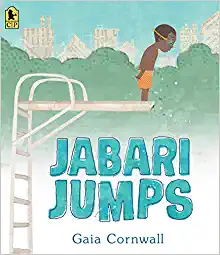 2. Sing Songs

Songs and nursery rhymes can be used to emphasize different target speech sounds. Nursery rhymes actually contribute to language more than you may think! They provide opportunities for teaching repetition and rhythm (strengthening memory), phonological awareness, sound imitation, and more! You can make them more interactive by adding actions and gestures or pausing at certain parts and encouraging individuals to fill in the blanks with the correct words or sounds.

Check out some summer-themed songs!
3. Play with Toys and Games

Structured play is a great way to facilitate communication. "Structured play" is when you're engaged in an activity, like a toy or game, but you are making an intentional effort to work on a target speech sound or target language skill (e.g., the sound "g" or using adjectives). You can blow bubbles and describe what the bubbles look like or where they're going, draw pictures with different target sounds with chalk, or talk about what it feels like to run through a sprinkler. Water balloons and scavenger hunts are also great activities that can be used for many different speech therapy goals, such as speech sound practice or discussing size and spatial concepts.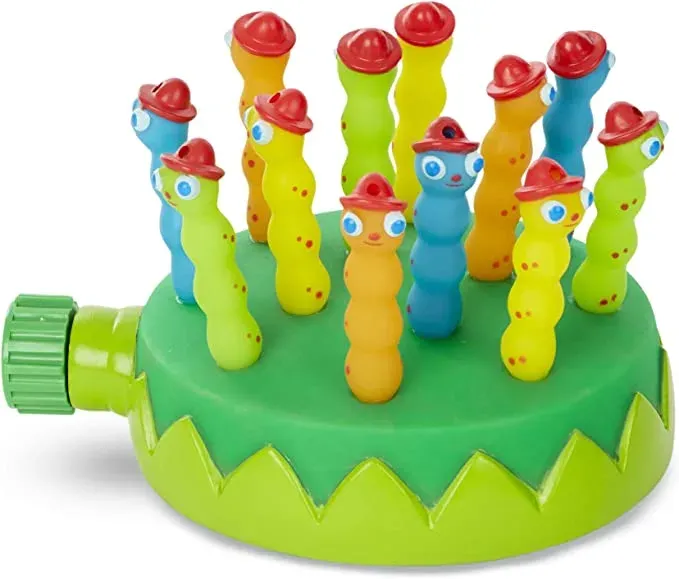 4. Learn about Summer Themes

Summer themes can be used for older individuals in speech therapy. There are many different holidays and events in summer that can be learned about and discussed in speech therapy sessions (or at home). Some summer holidays and themes include the Summer Solstice, Juneteenth, Independence Day (in the United States), summer sports (baseball, swimming), and Shark Week! Nat Geo Kids is a great YouTube channel with a number of playlists related to summer animals and more. Readworks is a website that is free and has a TON of great fiction and nonfiction articles related to summer. You can filter by things like reading level, type of passage, and length.

Summer themes: find passages & videos to learn more about them!
5. Other Summer Activities

Download this mini summer-themed packet for speech therapy. Find coloring sheets, Bingo, and pictures that can be used for memory games and matching!

Coloring sheets
The coloring sheets can be used to follow directions (e.g. "color the top part of the green"). Add your own creations and directions, such as instructing the individuals to draw a cloud above the sandcastle. You can also have someone color in a portion of the picture after they practice a target sound 5 or 10 times.

BINGO board
The BINGO board can be used to work on target sounds or answer simple (or more complex) questions. Instruct the individuals to cover a certain word or work on inferences or categories when you say cover something that you wear or cover something that is cold. There are two unique BINGO boards to add more variety if you would like!

Pictures
The final pictures can be used for memory or matching. Make a copy of it and work on articulation or answering wh- questions when individuals flip over different cards. You may also target different adjectives or concepts when you discuss where you wear sunglasses or what you need in order to go swimming.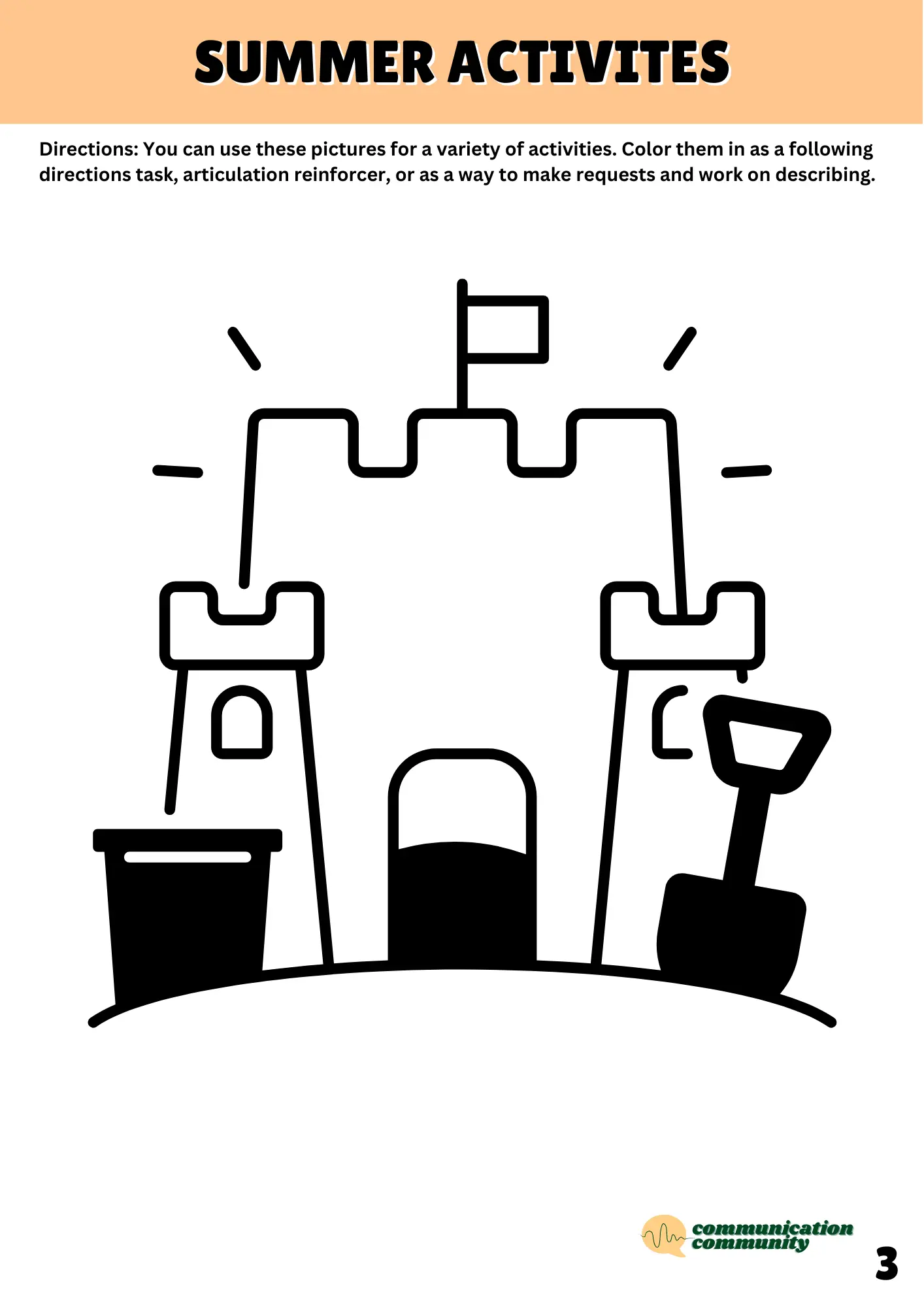 Our Best-Selling Resources
Month after month, our most popular blog posts and products are our comprehensive goal banks! Think of them as goal creators: they give you ideas for writing comprehensive and unique goals, help you save time, and improve your work! Mix and match DO, CONDITION, and CRITERION statements to create goals for all skills. You can also find them in our TPT Store.


This post contains some affiliate links and we are (slightly) compensated if you use them, but all opinions are our own. We appreciate the support!