Scroll to download this worksheet for free!
As SLPs, we target WH- questions A LOT. So if you are a therapist, teacher, or parent looking for a Valentine's Day-themed worksheet - enjoy this one on us!
For more information about How to Target WH- Questions (and why), check out our recent article.
What's Included:
1 short story (The School Valentine's Party)
5 corresponding WH- questions
BONUS visual for teaching and reviewing WH- questions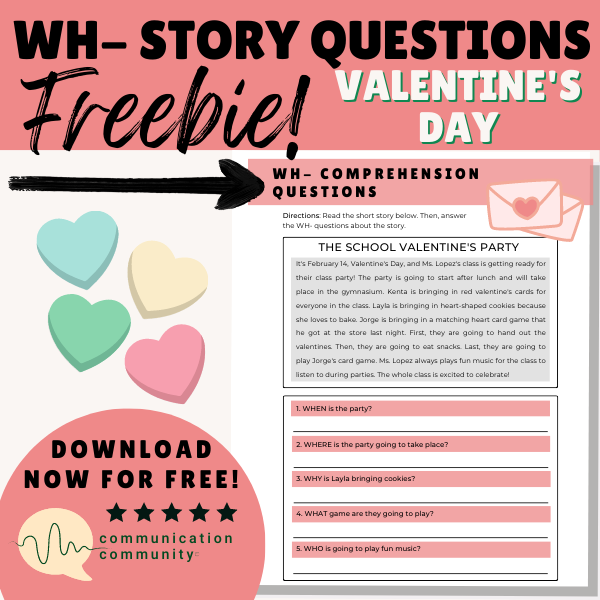 *Looking for additional FREE resources? Follow our TpT store! Shareable infographics, home/therapy resources, AND more!