I often get asked how I ended up in the field of speech-language pathology. The truth is, I wasn't totally sure what I wanted to study in college but I knew that I wanted to serve other people. There are countless ways to do this, and as I've gotten older I've realized there are many direct AND indirect ways to serve others, but, as a senior in high school, this seemed like a great fit.
Additionally, my mom was an occupational therapist (OT) who worked closely with speech-language pathologists (SLPs) AND her mom (my grandmother) was an SLP for decades as well! They both loved their careers, which was another important factor in my decision-making process.

One of my favorite things about being an SLP is the diversity in who you can serve - SLPs quite literally work with people across the lifespan in a variety of ways. There are many different settings they can work in and areas to specialize in, and occupational therapy is similar in this way, too! My mom has worked in different settings, though has spent much of her career in a school-based setting. It was always nice to talk about work with her and that only got better when I switched to a school-based setting as well!

I know I am privileged to be able to share this work connection with my mom and I don't take that for granted! As part of our ongoing question-and-answer series, where we chat with people in related fields, my mom answered some questions about her experience as a school-based occupational therapist.

If you, or anyone you know, is interested in participating in our Q&A series, please reach out to us! We love connecting with others. Email us at hello@communicationcommunity or DM us on Instagram.

1. How did you decide to be an OT?

Once I finished my undergraduate degree, I was working in human services and I had a few great opportunities to collaborate with Physical Therapists (PTs) and OTs in a day-hab* setting. Following some research, I chose to pursue my Master's Degree in Occupational Therapy.

*Day-habilitation ("day-hab") settings can promote increased independence in the areas of activities of daily living (ADLs), recreation, decision-making, participation in the community, and more. Adults with disabilities may attend day-habs!

2. What excites you about being an OT?

I am excited by the range of experiences presented in an inclusive school setting. I am also excited to include sensory processing as a support to skill development.

3. What is a challenge in your field?

It can be challenging to work effectively with interdisciplinary teams and teachers. Each person can be so busy and getting everyone to be on the same page can take time.

4. Do you work with SLPs? In what way?

I've always had relationships with SLPs as we are often both service providers for students with IEPs. It's always great to be able to collaborate with them as well. My best experiences are when we are able to work together while respecting each other's discipline and not overshadowing each other.

5. What is one thing you'd share with parents/caregivers related to occupational therapy?

The most important message I share with parents/caregivers is allowing children hours of motor movement every day. Go outdoors and bundle up when it is cold! OTs encourage independence in self-care/ADLs* as well as hands-on play experiences. Supporting independence in self-care/ADLs may mean providing extra time (when able) to help your child dress themselves. Hands-on play experiences may include toys like playdough and other tactile/sensory items.

*Self-care often relates to personal grooming (e.g., shaving) and hygiene (e.g., washing hands). "ADLs" can sometimes serve as an umbrella term for self-care, as they can include common household/everyday activities and routines (e.g., doing the laundry).

6. What are some of your OT-specific favorite toys, activities, and books?

My favorite toys include manipulatives such as stringing beads, puzzles, and rapper snappers. (I too just learned that these toys are called rapper snappers!)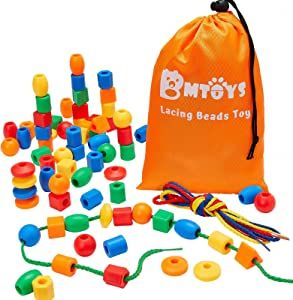 My favorite activities include the use of play dough, crayons, and scissors.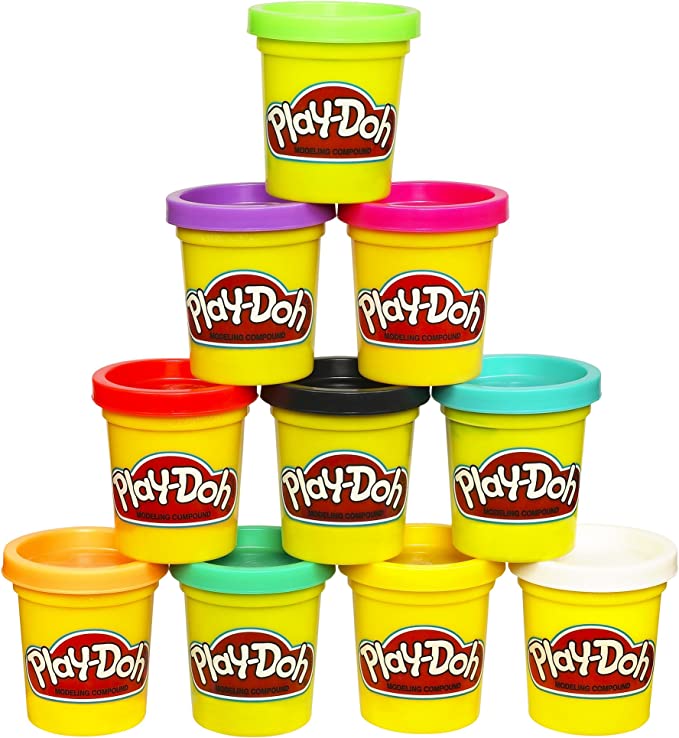 My most-recommended book for parents/caregivers is The Out-of-Sync Child by Carol Stock Kranowitz.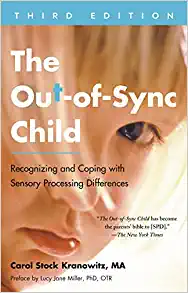 We are so thankful for this awesome occupational therapy input!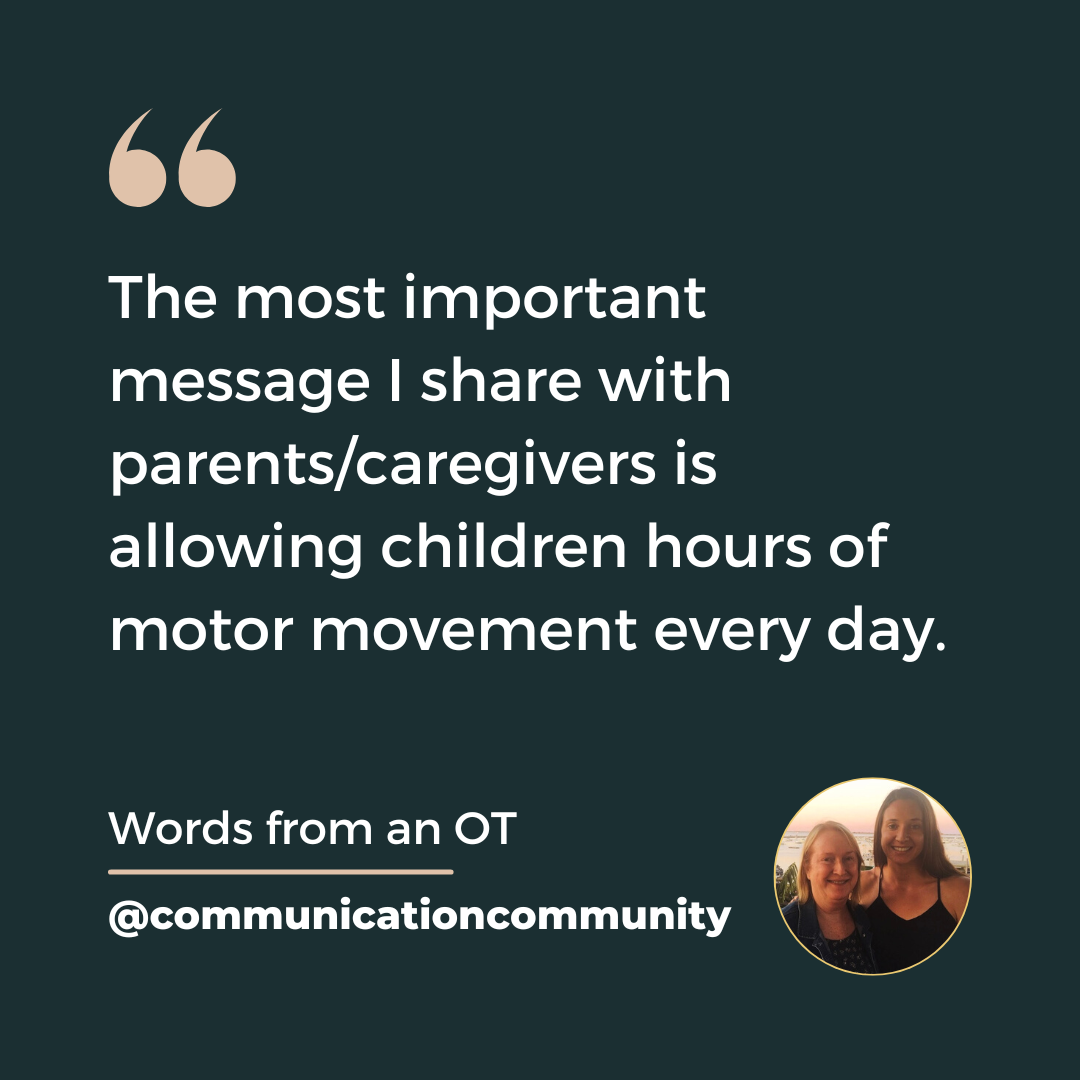 Find another OT Q&A with someone who works in a different setting!
We have also talked to a pediatric PT, an audiologist, and a Teacher of the Deaf and Hard of Hearing. Find their Q&As on the blog, too!

-Rebecca Sylvia, MS, CCC-SLP

---
Citations
https://life-skillsinc.org/day-habilitation/