Download the FREE worksheet below to access fall vocabulary words. Print out multiple copies and use them as BINGO, cut them out and use them as flashcards, play a memory game with them, or choose 2+ and make a sentence or story using these words.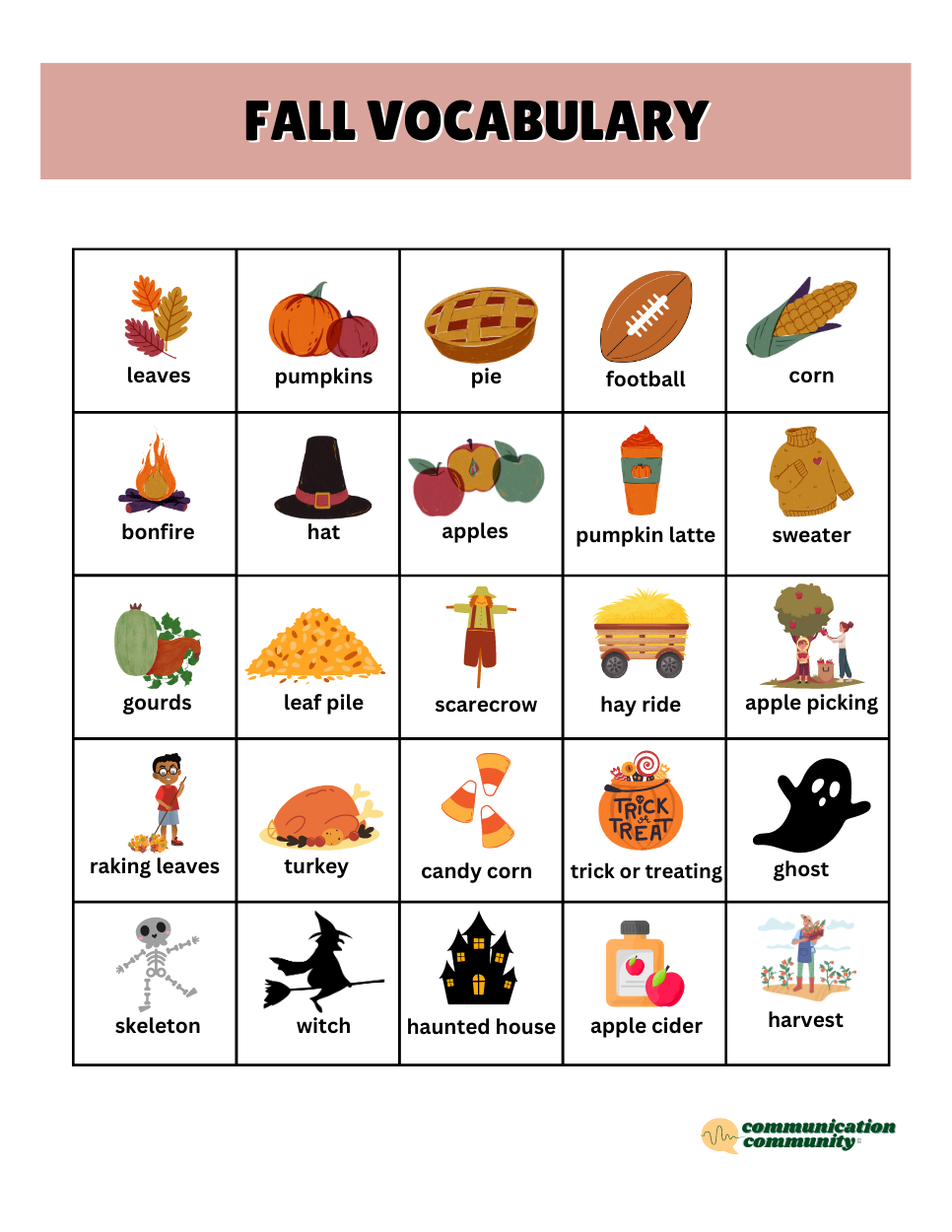 Find target sounds and work on saying words at the single word, phrase, sentence, and/or conversation level!
Use the pictures to identify fall vocabulary by what it actually is or its features. For example, you can provide 3-4 options and say, "What picture is the pumpkin?" or "What picture is something you eat?"
Use the pictures to label and/or describe fall vocabulary words. Direct the child to provide three words to describe a word, or ask specific questions as guidance, such as "What color is it?" or, "Is it big or is it small?"
Hide and seek:
Make two copies, then split them up evenly. For example, each of the leaves pictures go in separate piles. Hide one set of cards around the room, with different cards going in different spots. Pick a card from the remaining pile, and search around the room for the matching one.
Scavenger hunt:
Find actual objects that represent the pictures. If these aren't available, you can discuss where they could be found. For example, an apple would be found in the kitchen and a scarecrow would be found outside.
AAC:
Any of these activities can also be used if an individual utilizes AAC systems! Check out some more of our information about AAC.
FALL VOCABULARY DOWNLOAD
Fall Speech Therapy Activities
Looking for more fall speech therapy activities?
---