I would like to start this post by wishing all of our readers well during this time. Whether it be the dedicated individuals in the healthcare field, the parents at home acting as teachers for the first time, the WFH newbies trying to find the perfect internet connection, and all those in between - we are thinking of all of you! This sure isn't how we predicted spring to begin; nonetheless, it brings us joy that we still have the opportunity to reach out and share our resources.
So… with that said, we hope this Best of can introduce you to something new or even expand on a resource you didn't know too much about. And we hope it can be particularly helpful during the times we are currently in. Let's talk about Zoom!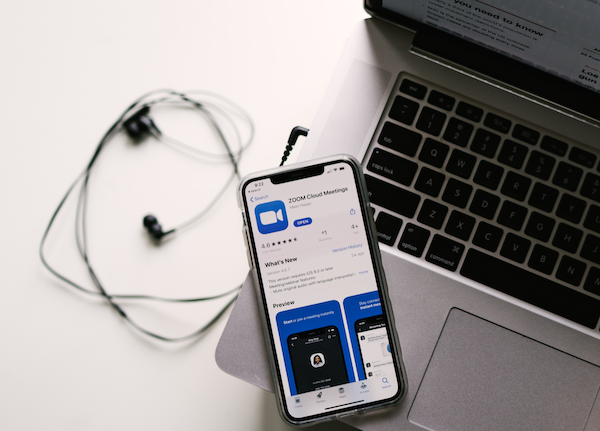 What is Zoom?
In summary, Zoom is an online video conference platform. You have the option to make a 'meeting,' assign the person/people you want to speak with a short URL or meeting ID, and log on. Making an account is required before you get started making your own meetings on Zoom and there are different account levels to accommodate what you are using it for. If you don't have an account at first, it's okay! Someone with an account can send you the specific URL to join the meeting. I have a personal account (Basic) and a business account through my company for work (Licensed). I would suspect Licensed accounts come at varying costs depending on the features your company requires. If you are interested in pricing specifics, you can check it out here.
Before my steady stay-at-home days, I didn't give Zoom a whole lot of consideration (I'm sure I am not alone). I mean, the social and professional activities I engaged in didn't lend themselves to much virtual "conferencing." Oh, how times have changed. It wasn't long until I was making an account along with the rest of the universe and learning the system for myself. And it was surprisingly easy! So why don't we start at the beginning:
How to make a free Zoom account:
Go to their website - zoom.us
On the home page select 'Sign up, it's free' … free being the key word
Enter your email address or sign in through Google/Facebook
If you've manually entered your email, Zoom will send you a notification to verify your email address
Pretty simple.
What I like most about Zoom is that it is truly multifunctional and accessible. You can use it on a desktop computer, tablet, or phone. You can also change your settings so that you can share your screen with others and allow access for remote control. Now that I am full-time working from home, I use it to deliver all of my teletherapy sessions and I also use it to chat with family members or friends (and maybe participate in the occasional virtual happy hour). Zoom contains even more cool features that are easy to access and operate.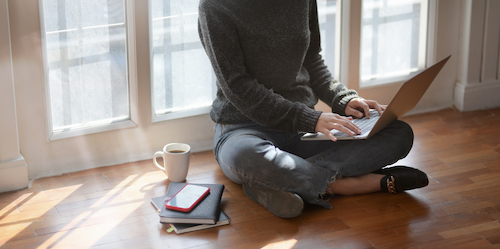 Zoom features
For the one who wants their morning yoga class back: You've got it! You may have to feng shui your living room to do so, though. With the Basic account, Zoom allows up to 100 users into a meeting at a time and you can arrange your screen to feature one person in a larger shot (instructor) and the other guests in smaller shots.
For the one who requires a meeting that could still be an email: Participate in work meetings just like in the conference room. Instead of showing slides on the projector, maybe your boss is sharing their desktop screen and highlighting important comments in a memo.
For the one who never misses drinks after work: You may not be at your go-to Friday spot, but it can be 5:00 anywhere, right? Send your friends a meeting link and gather 'round the screen with a beverage and catch-up.
For the educator whose tangible materials are all still at school: I definitely fall into this category and have been pleasantly surprised with how many compatible apps and other online resources can be used with Zoom. Boom Cards have been one of my current favorites.
For the hands-off medical/healthcare professional: Zoom is HIPAA compliant! You/your company has the option to sign up for Zoom's HIPAA Business Associate Agreement. That means video, audio, and screen sharing data is all encrypted. Read more about Zoom's HIPAA compliance policies here.
For the couples who planned to host game night this month: You still can! Use the whiteboard screen share feature to play your own version of Pictionary, or incorporate one of your favorite online games.
For the learning conference wizard: Webinars are still a thing and Zoom hosts a lot of them! You can create a meeting and host one yourself, as well. Don't forget to mute your video if you are having a private convo on the side.
Of course, we are just covering the basics of what Zoom offers and still learning ourselves too! If you have a positive that you'd like to share from your Zooming, please let us know in the comments below! One thing is for sure, it definitely helps facilitate community and communication (no plug intended), which is something we all could use a little more of during this time.
To all, take care and you will hear from us next week!