Who is Tara Rudnicki?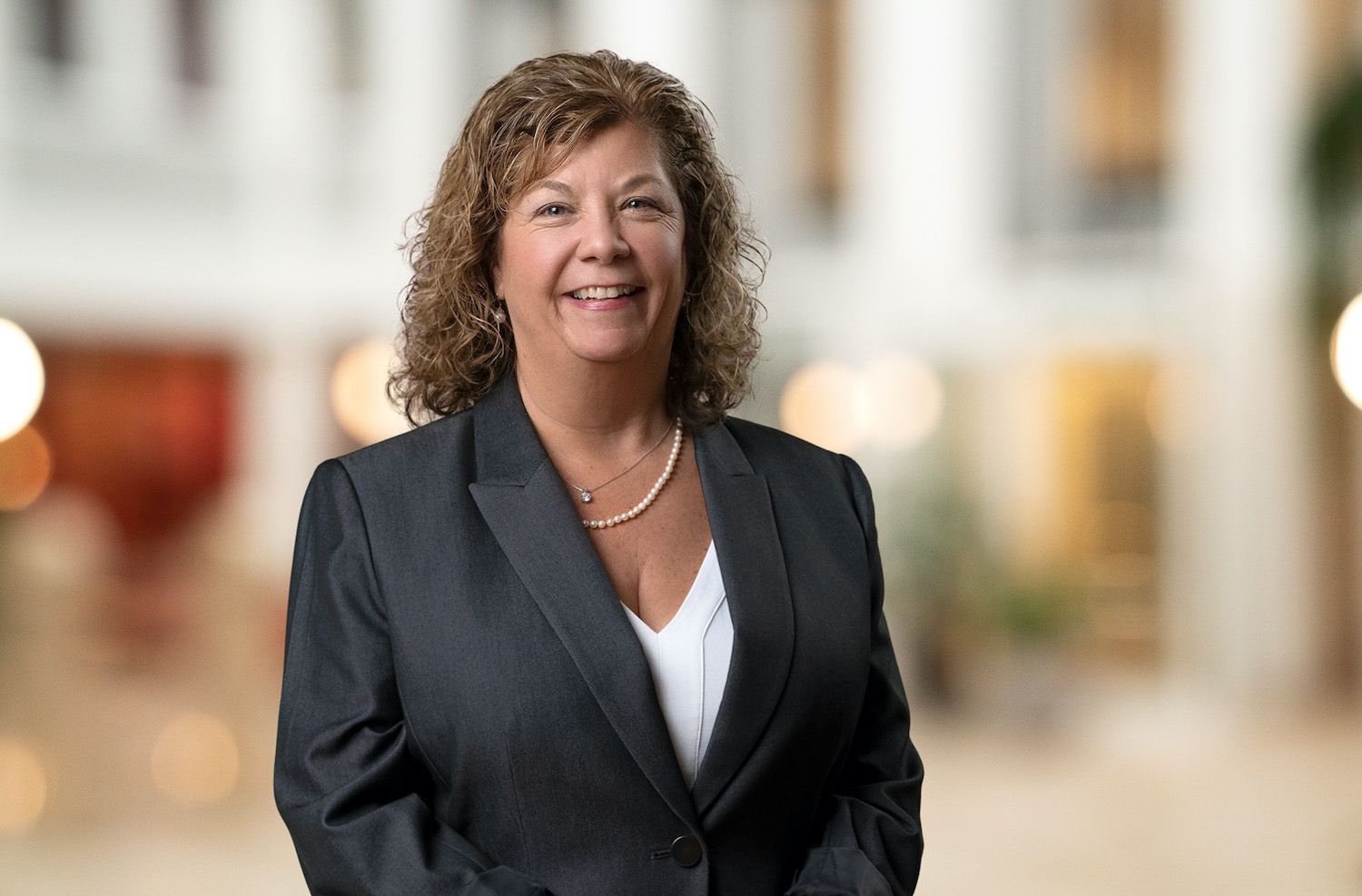 Tara Rudnicki is on the lead management team for Tobii Dynavox and has been working for the company since 2001 (started working for Assistive Technology Inc., that was later acquired by Tobii). In addition to her work with Tobii Dynavox, she also serves as the President of the Board of Directors for the Assistive Technology Industry Association (ATIA). She also helped create and propel the legislation related to the Steve Gleason Act of 2015, which helped individuals access and own eye-tracking speech-generating devices.
She also has ties to Massachusetts - as do we - so that was a great connection for us as well!
Our Discussion: AAC Advancements and Challenges
We (Kristi & Becca) have extensive experience working with individuals with complex communication needs in a variety of settings. Through this, we have observed the wonders that high-tech AAC can provide, but also the significant challenges that can present when introducing AAC to an individual and helping gain competence in using it - SLPs, I know we are not alone. Device abandonment (when an individual has stopped using an AAC device even though one is still needed, ASHA) is a real and unfortunate thing in the AAC world. Tara also acknowledged this challenge and assured us that this is a central thought in the developers' minds when developing and improving AAC technology.
So what else did we discuss?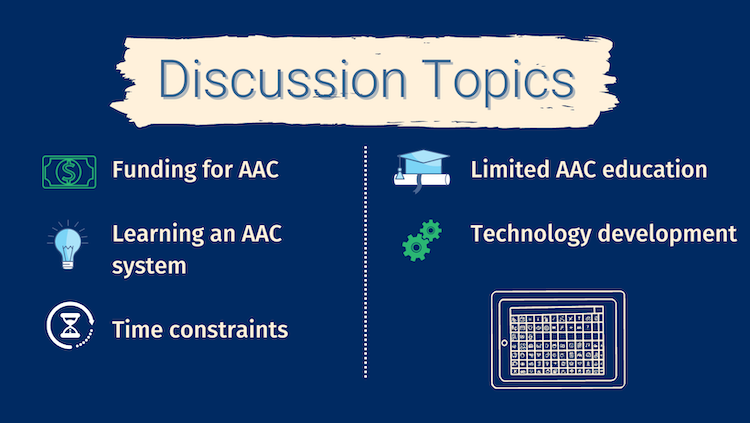 Funding for AAC
One of the topics we touched on was that getting funding for devices can be challenging. There are many different ways to go about funding; however, it can be a messy and time-consuming process when you have an abundance of individuals on your caseload. There is also the chance that after all of the evaluative procedures and documenting, your requested device is not approved. Various companies, including Tobii Dynavox, are trying to make this a more streamlined experience, such as providing consultants to assist with each step of the way.
Learning an AAC system
Once you have secured funding, learning how to use an AAC device, both as an AAC user and SLP, can also be difficult. The implementation of a high-tech AAC device is a highly systematic process for both the potential user and the SLP. Additionally, involving other family members and related service professionals that may also require training on how to use the system can be crucial, but also difficult.
Time constraints
The barrier of time can be huge. Prior to even obtaining an AAC system, time is required for assessment, clinical observations, interviews with family and other staff, and documentation. Then, it is important to consider the time it will take for a client to learn the system and modify accordingly. Unfortunately, an SLP's schedule usually does not lend itself to an extra three hours in the day or week to troubleshoot issues, research new implementation techniques, and learn how to use AAC devices to their maximum potential.
Limited AAC education
Another topic that was discussed was the lack of AAC instruction (specifically as it relates to speech-generating devices) within graduate programs. This may be changing with new grads; however, it's not standard for all SLP graduate students. Thankfully, due to a lot of "on-the-job training," we were able to learn and gain knowledge about AAC through our work experiences; though, we recognize that's not the case with all SLPs.
Technology Development
Creating products that can be installed on various devices (e.g. Windows and Apple) can be difficult. For example, the Snap Core First application needs to be able to be run on aWindows (or Apple) device when it's first installed AND it needs to have the capacity to continue to function properly given software updates. Tara stated that managing that can be a challenge.
---
It was reassuring to hear that Tara and her team were aware of many of our concerns already and are constantly trying to aid in these issues.
We also had some ideas that we personally look for in high-tech AAC devices and software and shared what we would change if we could. This included more upfront customization of AAC systems (e.g. using a 5x5 Core First template but opting to hide some fringe words initially). She was responsive and acknowledged those benefits, which was awesome.
Our AAC Takeaways
From eye gaze, to scanning, to direct selection and more, Tobii Dynavox products have proven to demonstrate advancements in the field and be flexible for their users. We think that their apps are user-friendly, reliable, and can be beneficial for individuals with a wide variety of communication needs.
Tara provided a lot of great information about Tobii Dynavox and the work they are doing both "behind-the-scenes" in terms of product development and policy, as well as what AAC users and professionals use hands-on. While Tobii Dynavox is a business that needs to stay afloat, she reports that its true priorities lie in serving individuals. She also noted the challenges with funding and how working with policymakers and the government can make accessing AAC devices easier for those who need them the most.
In our experience, we shared that quick and quality access is key when it comes to resources. That goes for what we look for as SLPs, as well as resources we can share with our users and their families.
Tobii Dynavox has a TON of resources, for free, on their website. One of our favorite FREE-to-download products is the Dynamic AAC Goals Grid 2 (DAAG-2). Furthermore, their Learning Hub contains a number of videos that are short, which is great when you only have 10-15 minutes to sit down, watch a video, then try out on an AAC device.
In addition to all of the resources Tobii Dynavox has to offer, Tara also acknowledged that working with other AAC companies can help everyone. We love hearing about collaboration to help expand the field of AAC!

Tobii Dynavox is a business, but more importantly, it's a quality resource for all AAC related access and support.
We are thankful that we had the opportunity to talk to Tara!
Looking for more AAC resources?
At Communication Community, we place a tremendous value on AAC. We believe everyone has a right to communicate and reach their potential. In addition to Tobii Dynavox, we have had positive experience with a number of other companies/softwares who specialize in high-tech AAC devices; including PRC-Saltillo products. We encourage you to explore what AAC option is best for you or your loved one.
For even more AAC information - check out some of our top AAC posts!
AAC Goal Bank for Measurable Treatment Goals
What is Aided Language Stimulation?
How to Make a Communication Board
Does AAC Prevent Speech Development?
& more within our AAC tag!