Your one-size-fits-all Thanksgiving speech therapy activity has arrived! We decided to create a versatile activity that can be used in therapy and in the classroom (virtual or in-person), as well as at home. Below, you will find a variety of ways our Thanksgiving Flashcards can be used as a speech and language activity or fun game!
If you are looking for additional seasonal activities, check out our Thanksgiving Sensory Scavenger Hunt, our Speech and Language Snowman Activity, or our Christmas and Hanukkah Activities for Language and Communication!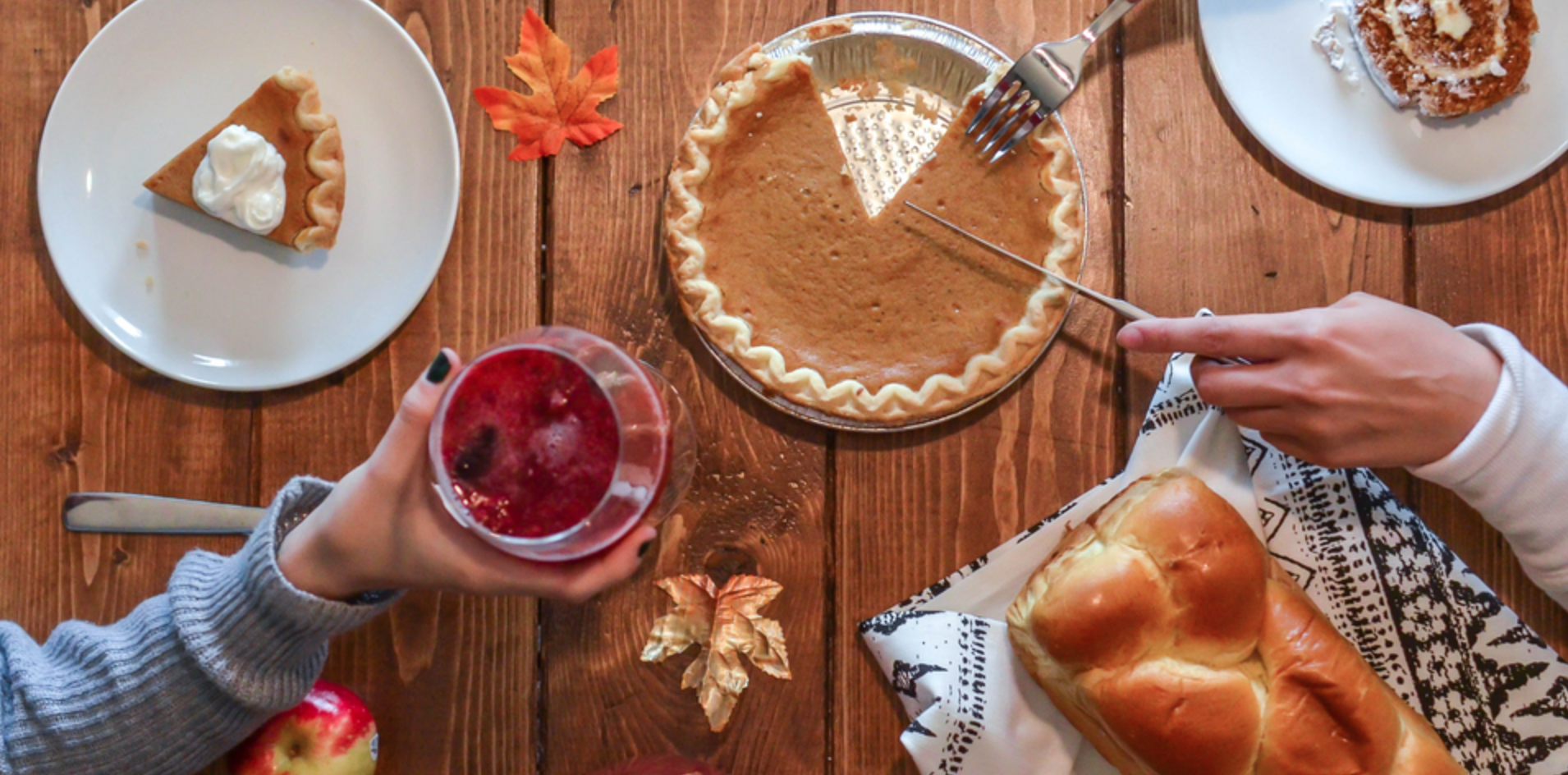 Included in this post are two Thanksgiving Flashcard boards. Check them out below and download them on our Tpt page! Print the pages out and check off your findings (if you're thinking of using them for another scavenger hunt) or cut them out into flashcards. Occupational therapists out there? Use it as a cutting activity and let your client/student practice! It's a great tool to use year after year, so in that case - don't forget to laminate!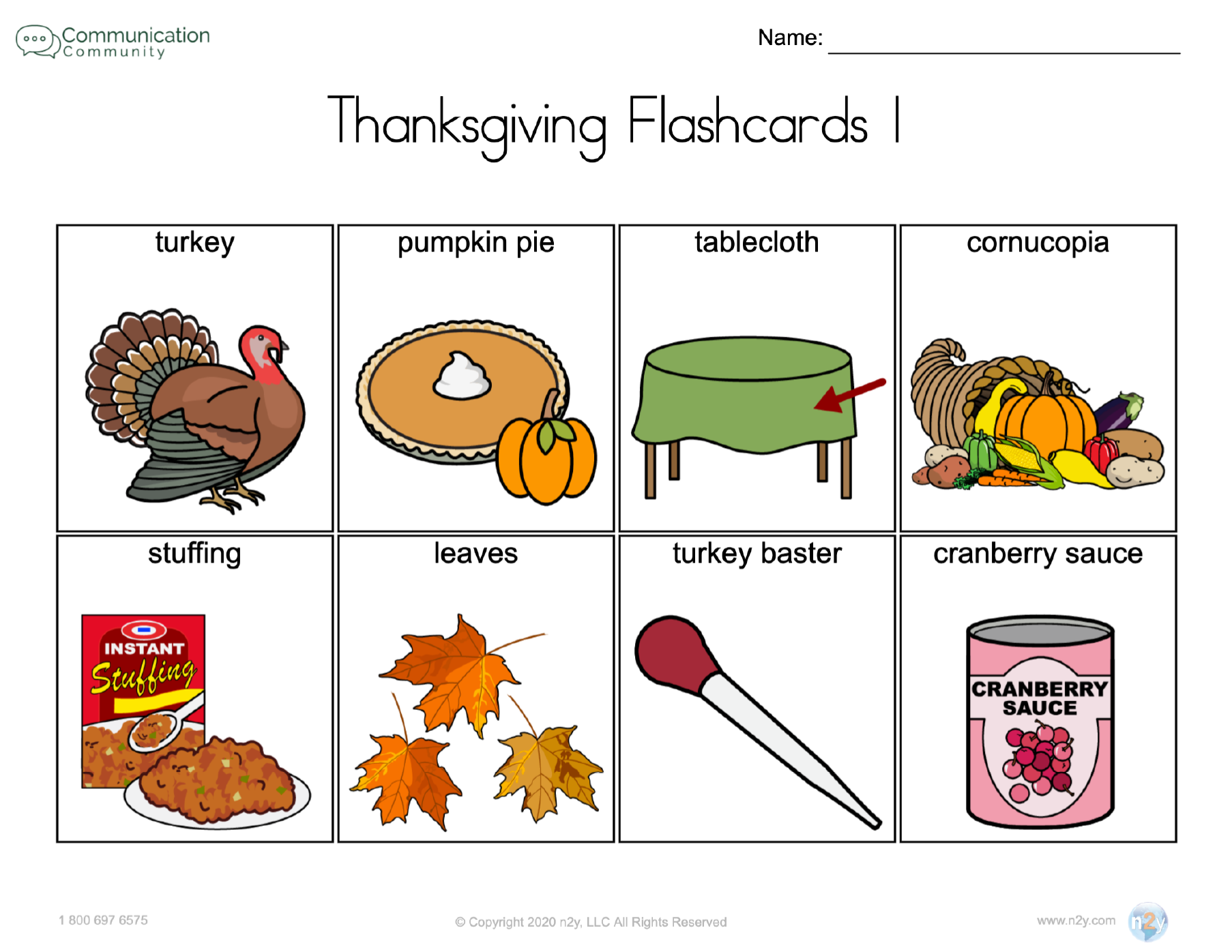 Memory (match game)
Print off two copies of one flashcard board or both (depending on your preferred level of complexity) and cut out all cards. Place cards face down into even rows and take turns flipping over two cards at a time as if you were playing Memory or Concentration. This match game can be used as a material for working on pragmatic (social) language skills or as a classroom/therapy break. Whoever has tallied up the most matches at the end is the winner!
Describing
This is one of our favorites for groups! Place the cut-out flashcards into a game-like stack. Take turns drawing from the deck and describing the item on the card. There are a few ways you can do this, depending on the level of difficulty. One way is to state 2 to 3 describing words for the image on the card, almost like a list. E.g., apple pie: "sweet" and "chunky." To increase the level of difficulty, generate complete sentences (oral or written), e.g., "The slice of apple pie tastes delicious."
Same and Different
Similar to the activity above, place the cut-out flashcards into a stack. Draw two cards at a time and find ways in which they are the same and different. For example, say you draw mashed potatoes and dessert. They are similar because they both are "food." They are different because one is "sweet" and one is "salty." Want to add more visuals? Use a Venn diagram!
Categories
For this task, cut out the flashcards and place them into a stack. Draw a card from the stack and determine one or more categories the item(s) fits into. If you want to incorporate this into a worksheet, keep the flashcards on the original piece(s) of paper and write the category word(s) beside the item. For the card leaves, it could fall into the categories: nature or things outside.  
Scavenger Hunt
This activity is pretty much what it sounds like - a Thanksgiving scavenger hunt! For this activity, don't cut out the flashcards. Keep them on the original page (or two if you are finding many items). This way it will be easier to check off. If you are using this activity at home - look for the real items! If you are playing at school or in therapy and don't have access to all items, print off another copy of the flashcards, cut them out, and hide them around the room.
---
If you have enjoyed this free activity or some of the others on our site, we would love to hear from you! Share in the comments below or feel free to give us a friendly review on our Tpt page. Have a safe and happy start to the holiday season!