We love bundling because we also love saving!

Each goal bank is adaptable and a great guide for helping you figure out what skill your client needs to focus on next... Just select your own combination of DO + CONDITION + CRITERION (and consistency) statements to develop personalized and measurable goals. Easy.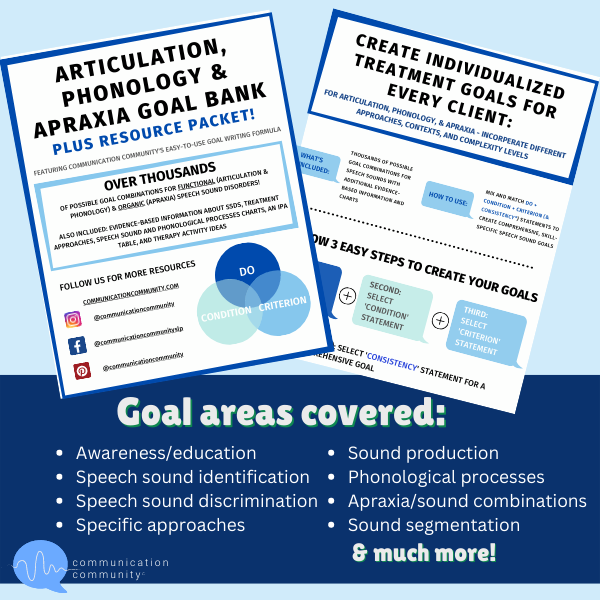 & don't forget about the BONUS AAC goals page included!
---
Have questions or want to connect? Reach out to hello@communicationcommunity.com
Happy writing :)