Our LARGEST goal bundle yet - with the most SAVINGS!
FOUR comprehensive speech therapy goal banks included in this School-Age PREMIUM BUNDLE: Speech Sound Disorders, Language (receptive, expressive, pragmatic), Fluency, & AAC. Over THOUSANDS of possible goal combinations!
*NOT just goals - pages and pages of resources also included!*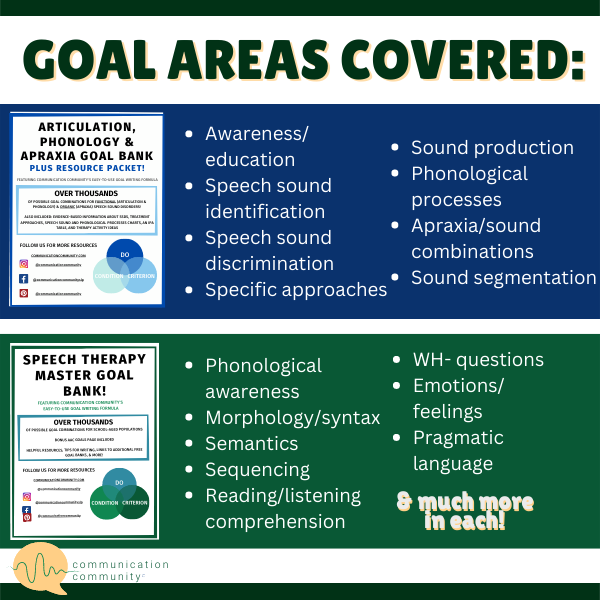 As an SLP, writing goals is necessary for ALL of our clients. Save your $, time, and energy researching - stop here! No more last minute searching for Common Core links, IPA lists, speech sound acquisition charts, or phonological processes charts. Yes, we've included them (and even more) with citations!
Each goal bank is adaptable and a great guide for helping you figure out what skill your client needs to focus on next... Just select your own combination of DO + CONDITION + CRITERION (and consistency) statements to develop personalized and measurable goals. Easy.