Summer is my favorite season, and July just oozes feelings of summer. The weather is usually nice, the days are still long, and I am usually able to get away for at least a long weekend. I love the ocean and the mountains; essentially in nature, out of work. Summer does not necessarily mean a lack of speech, language and communication development though, and there are many ways to incorporate fun and learning in summer activities!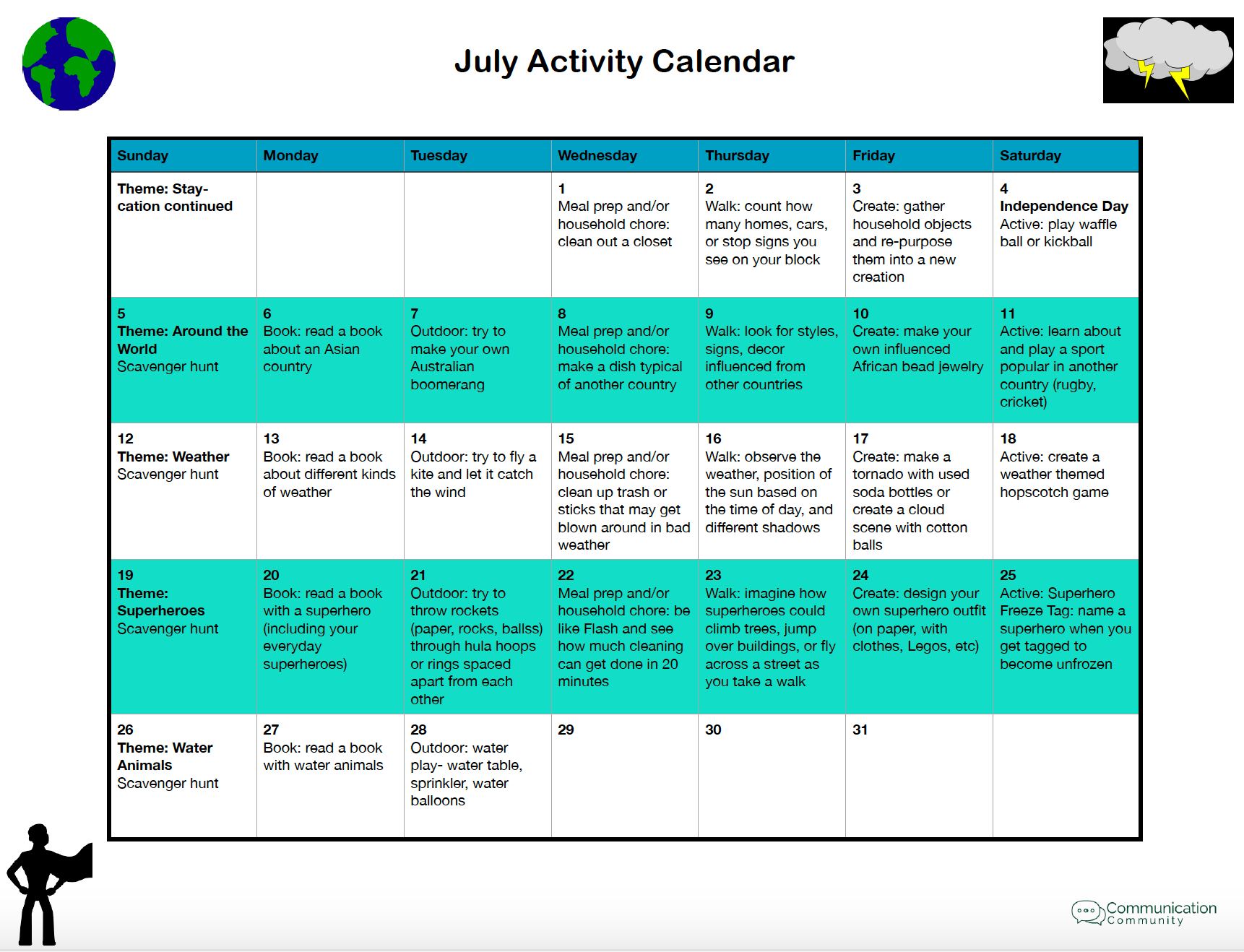 Last month, we created a June activity calendar, which was loaded with activities to promote speech, language, and communication. We discussed using child-centered language intervention and indirect language stimulation techniques to promote language development, and how the June calendar could provide ideas for implementing these techniques. To see the full post, check it out here.
This month, there are still scavenger hunts to do, books to read, and things to complete. We changed up the themes and brainstormed some new activities, and we hope you enjoy!
You can download and/or print out the calendar (with bonus language opportunity ideas) for free on our Teachers Pay Teachers page. We are also happy to email it to you- let us know in the comments below or send us an email at communicationcommunityslp@gmail.com.
We hope that you find this calendar useful, engaging, and fun. Let us know how you used it, and if you have any ideas for August!