We are so excited to bring you another Q & A this week! Amy Chea, MPA, works for the Low Income Investment Fund (LIIF), which is a community development financial institution. You could also think of it as a nonprofit bank. She is the Program Officer/Small Business Advisor for LIIF's Early Care and Education (ECE) team and is in charge of the programs in NYC. Amy also provides one-on-one technical assistance to these providers as well.
We believe that early care and education is important and valuable for many reasons, including the positive development it has on the speech, language, and communication skills in young individuals. Access to and funding for early care and education can be difficult, and we are lucky that there are individuals and companies dedicated to making this better!
---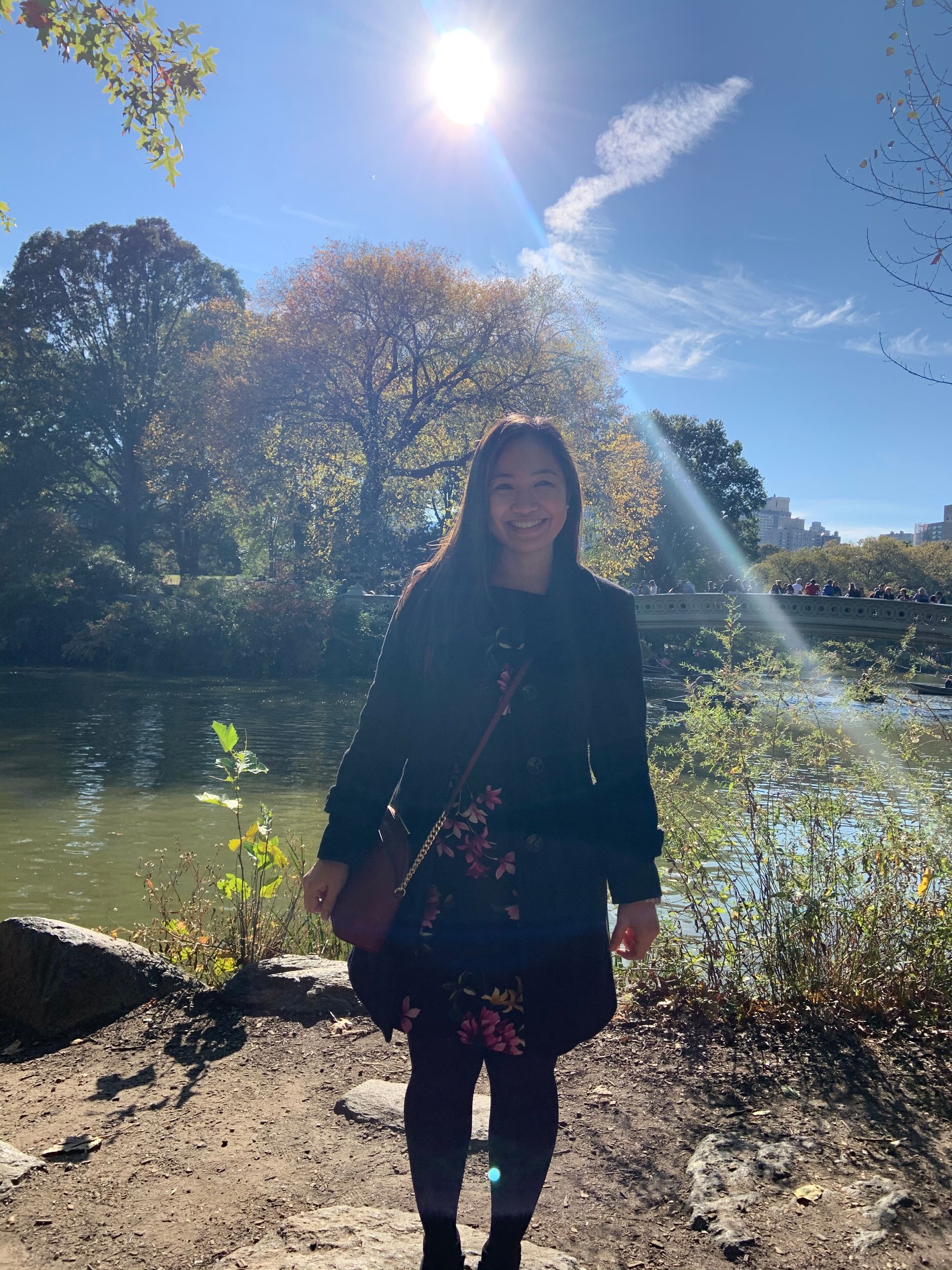 What would you consider your "field"?
I would consider my field Early Care and Education (ECE) and community development. I am head of the Low Income Investment Fund (LIIF) ECE programs in New York City.

How did you get into this field?
I went through quite a journey to get to this job! I have always loved caring for young children, and in college, I studied Speech, Language, and Hearing Sciences with the hope that I would one day become a pediatric speech-language pathologist. To gain experience working with children, I got a job as a Teacher Assistant at a childcare center in my hometown during my summer and winter breaks. I worked mainly with infants and toddlers, but also spent some time with the school-age kids!

After graduating from UConn in 2013, I decided to work for a few years before applying to graduate school. I became a Developmental and Communication Specialist at a wonderful Early Intervention program in Massachusetts (shout out to the Kennedy-Donovan Center!) and worked with children birth to three years old.

In the fall of 2015, I got the opportunity to become a Specialized Caregiver for two children on the autism spectrum. I managed their therapy services and coordinated carryover techniques in the home. All of these experiences illustrated the gaps in our systems meant to serve our special needs children, and in addition to a changing political climate, I decided to get my Masters in Public Administration and Public Policy instead!

A few months into my Master's program, my school's career center reached out to me with a job prospect at the New York City Division of Early Childhood Education (DECE). I worked at the DECE for two years and during my time there, I was introduced to an organization called the Low Income Investment Fund (LIIF). LIIF is a national community development financial institution (CDFI) that provides innovative capital solutions that support healthy families and communities. As a CDFI, LIIF invests in projects that have high social value but may not be able to access the services offered by traditional financial institutions. In this way, LIIF connects low income communities with the capital markets.

When I completed my Master's program, I was offered a job as a Program Officer for Early Care and Education at LIIF and was so interested in learning more about the work of CDFIs that I took yet another leap of faith and joined the team!  

What excites you the most about what you do?
What excites me most about my job is supporting ECE providers in areas where public support can be difficult to access – including finances, business practices, and facilities expertise. We provide grants, that providers do not have to pay back, to help them build new centers, expand and renovate their existing programs, and purchase developmentally appropriate materials for their children. In addition to grant funds, we offer technical assistance, group trainings and workshops, and one-on-one business coaching. LIIF also advocates for public policies that would strengthen the ECE field. By using capital, capacity building, and public advocacy together, LIIF builds sustainable community-based systems to support child care facility financing and development.

What challenges you the most in the ECE field?
The most challenging part of the ECE field is lack of institutional support and a heavy reliance on private philanthropy and funders to do our work. Unfortunately, demand far exceeds supply for high-quality child care, particularly for low-income families, but public subsidies and contracts do not come close to covering the costs of operating a high quality child care program. While nearly every other developed nation supports child care as a public good, the US treats child care providers as private enterprises, which poses major issues for people who want to provide these services as well as for families looking for care.

What is a common misperception about what you do?
I would say that many people do not know about community development financial institutions and they are unfamiliar with the idea of supporting ECE programs through grants.

Do you ever work with SLPs, other health professionals, or teachers? In what ways?
Yes, we work with a variety of professionals including teachers, program directors, teaching assistants, and any other professionals that you might find in an ECE setting. We offer group trainings and workshops around financial practices, business operations, human resources, marketing, capital campaigns, etc. to help ECE professionals improve their business skills and their overall practice.

What is one thing you like to share with parents/caregivers related to ECE and community development?
I would like to share that there are CDFIs all over the country doing incredible work, and they help finance projects and organizations whose missions are aligned with theirs. CDFIs are a great way to find resources and professionals who wish to help you move your business forward so you can continue to serve the children and families of your communities. I'd advise parents, caregivers, and ECE professionals to look up their local CDFIs, to see if they have grants or training opportunities, and to see if there are ways for collaboration and partnership! Additionally, I would ask funders and grant makers to donate to CDFIs so that they can continue their meaningful work and so that we can steer capital to those who need it most.

How has your job changed since the COVID-19 pandemic came to the United States?

When the COVID-19 pandemic hit, we knew our child care providers were going to need extra support. LIIF's emergency response was centered around early care and education. Child care providers had to close their doors, meaning they were receiving virtually no income, unless they had contracts with local governments or Head Start. Any private pay tuition was no longer coming in. These business owners and employees were left without a backup plan. Many tried applying for the Paycheck Protection Program (PPP), but they were often ignored by big banks such as Chase and Bank of America. LIIF stepped in to help. Through a partnership with the Community Reinvestment Fund (CRF), another leading community development financial institution, and a Small Business Administration lender, LIIF helped child care providers apply for the PPP and we were successful in getting over $6 million in PPP funding for our providers! We are still helping folks apply until June 22.
Additionally, we fundraised almost $1.4 million in capital to deploy in all 3 of our geographies: San Francisco, Washington D.C., and New York City. We made these emergency grants available to home-based family child care providers, who are not just at risk of losing their businesses, but with no revenue coming in, they are also at risk of losing their homes, where they operate their business. The JPB Foundation and the Early Childhood Partners in the New York Community Trust is funding the New York emergency response effort. New York City is currently in the Finalist stage, and I have $1,000,000 in our grant pool to deploy. We are hoping to help approximately 150 providers with grants to cover their monthly operating expenses.
You can read more about our efforts here: https://liifeceresponse.org/
---
A very big thanks to Amy for all of her efforts and taking part in Communication Community's second Q & A!
Additionally, we would like to point out that Amy recently wrote a blog post of her own! Her post (read it here) focuses on child care and its historical roots in slavery and domestic labor; connecting to the current issues and inequities families and children face today.