We define AAC device accessories as supplementary tools that increase the use and/or function of one's AAC system.
AAC Accessories Intro
Accessories include items as simple as chargers, cases, and straps to as precise as keyguards and specially designed styluses. AAC accessories are some of my favorite supports that I recommend to clients, families, and other therapists. One of the main reasons is that they are designed to make everyone's life easier! Easier meaning that they may provide more efficient access or use of the AAC system. Speech-language pathologists (SLPs) often recommend these accessories, but occupational therapists (OTs) play a big role in this too sometimes. So if you are a parent or caregiver and your child or loved one is an AAC user, they are definitely two of the specialists to ask about these types of tools!  
Obtaining AAC Accessories
Most of the time there isn't a black and white formal way to acquire an AAC device accessories, which is why I typically recommend consulting with your loved one's related service provider (SLP/OT) about some of these items. Though, it is likely that they will bring them to your attention first following an evaluation or over the course of their therapy.
If your loved one/client is a candidate to receive a device through insurance, sometimes there are accessories that are recommended in the report written by the SLP (in collaboration with the OT and multidisciplinary members) and will be provided with the device itself. Almost always, insurance will provide accessories such as a sturdy case (no one wants a device that they will constantly need to repair) and a single charger. In many other cases, the school/school district will supply the device and related accessories as they see fit. Quick tip: if you are a parent or SLP - make sure you double check your loved one/client's IEP for documentation of this or make your requests for these accommodations/ accessories in their annual IEP meeting. If it is not documented in the IEP there are instances where obtaining these accessories can take much longer than desired. Outside of a school setting there is paperwork related to insurance to make these requests.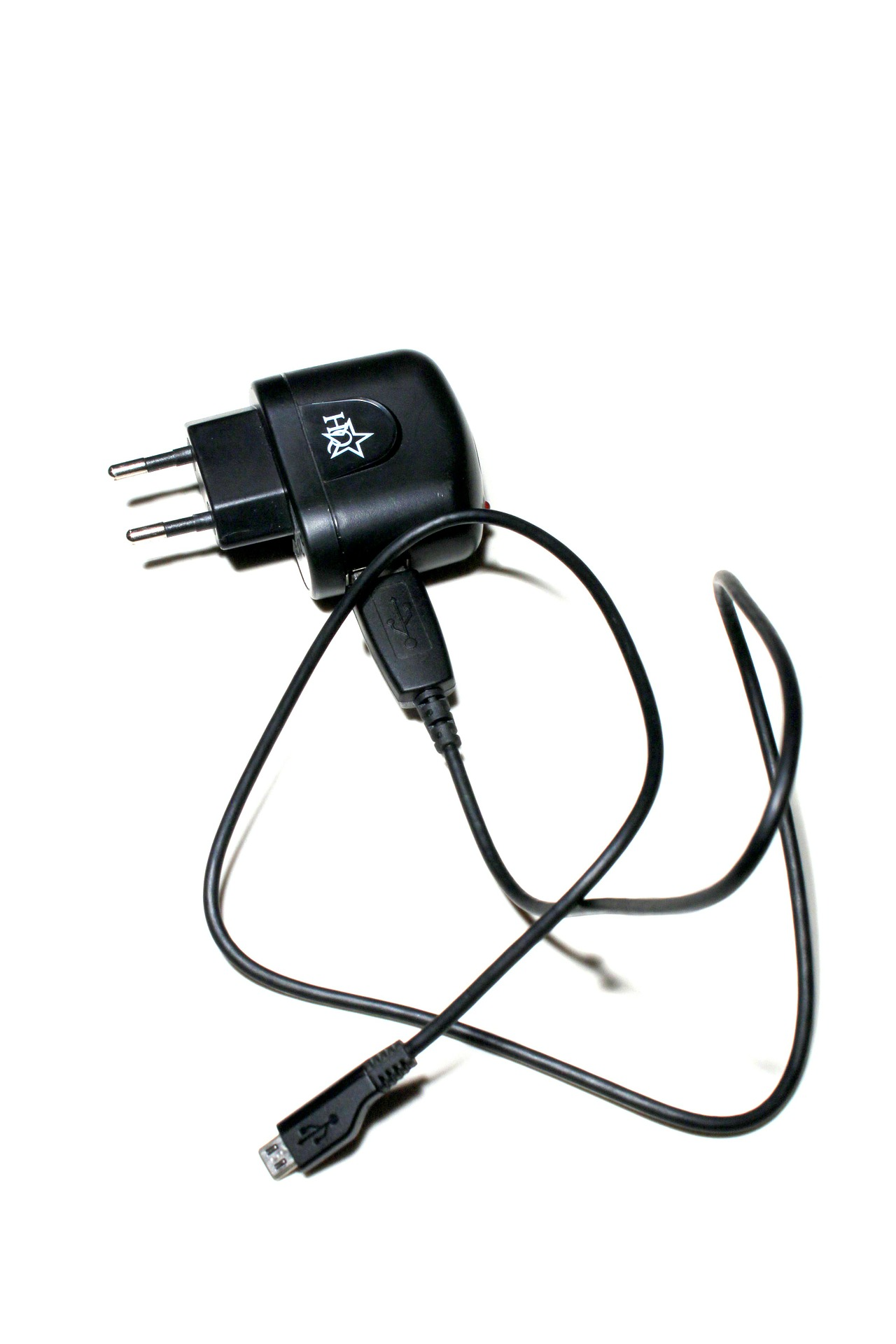 AAC Accessory List
Let's dig a little deeper into these accessories now, shall we?! Below, we will include a breakdown of each of our favorite accessories and some of the benefits they can serve to the AAC user.
Chargers
This may seem like an obvious one, but believe me, someone's entire communication system can fall apart if there is not a compatible charger available for their specific AAC device. I usually recommend to caregivers to keep one charger at home and one charger at school. I find that the traveling of the same single charger can make it easier for it to be lost or damaged. It is also important to note that there isn't always one charger for an AAC system. If the user's AAC system is accompanied by a bluetooth speaker, it is common that the speaker will have its own charger too!  Additionally, different AAC systems may use different types of chargers, so one AAC device charger may not be compatible with another device.
Bluetooth Speakers
I think that supplemental speakers (usually bluetooth) are becoming more and more necessary to have with an AAC system. In the home or quieter environment, usually the standard tablet speaker will suffice. But I know first hand that by treating outside or out in the community (e.g., restaurant) that usually it will not project in the most effective way. A speaker will effectively amplify one's voice across all settings using their device. Some devices have robust speakers that do not require an additional one, but it is important to check on this!
Cases
Bluetooth speakers can be acquired separately, but are oftentimes paired with AAC device cases. If getting a case is an option - I would definitely recommend! Additionally, as mentioned above, it is very rare that an insurance-funded device does not come with a protective case. If I had to choose, they are probably the most essential piece of equipment that one could have with their AAC device because they keep the device safe. And safe means effective operation for communication!

Stands and Mounts
In addition to bluetooth speakers, stands are also positive features that frequently come with device cases (if you can get the trifecta - you are set!). Stands may serve as an important tool when completing deskwork at school or during mealime. It gives the device proper upright alignment at a tabletop setting, which is also important for postural support. The same goes for device mounts. Mounts can be conveniently attached to a wheelchair, desk, or hard surface. There are also tripod-like floor mounts with wheels for convenient access to move wherever you go.
Straps
I tend to talk about device straps a lot with OTs because they can be so functional for a communicator on the go! Straps are designed so that a person can wear their device like a messenger bar or purse. Sometimes straps come with certain cases or they can be add-on features. A carrying case or holding a tablet can reduce one's ability to use their hands for other activities of daily living (ADLs). Think: reaching into their wallet to pay and have a money exchange, carrying a laundry basket, etc. A strap allows the communicator to have hands-free access for other ADLs but still have immediate access to communication when necessary.
Keyguards
Usually keyguards clip right on to the surface of the tablet. They can be helpful for many different reasons; mainly for precision when making a button selection on their AAC device. Keyguards can prevent "offshooting" and selecting an incorrect button, therefore increase efficiency and access navigating a device. If an individual has fine motor difficulties, they may benefit from using a keyguard. At times, I also find that keyguards serve as a useful visual contrast for some of my clients who have sight limitations.
Styluses
When I initially thought of a stylus, I would think of the typical pointer tool you'd use on a tablet/touch screen. However, there are an array of different styluses to fit the AAC users needs! Usually a stylus is used as an AAC accessory to make accurate touch selections on a tablet. Oftentimes, they are used in conjunction with a keyguard. Styluses come in many different styles (e.g., ball grip stylus) to fit the AAC user's fine motor needs.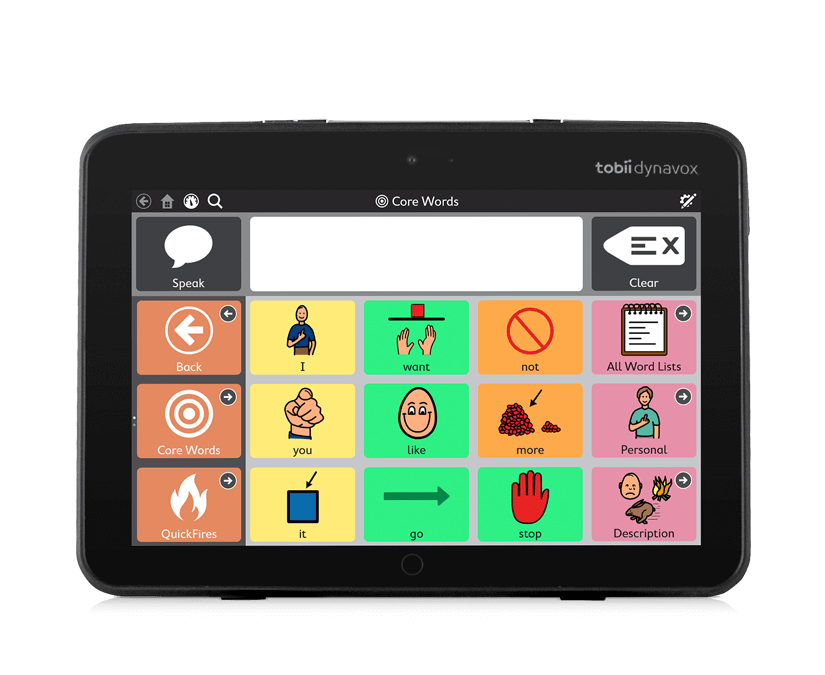 ---
These AAC accessories are just a few of the many accessories available to the AAC user. Different assistive tech and augmentative communication companies offer a variety of these tools with their products. You can check out some of their sites (e.g., Lingraphica, Tobii Dynavox, PRC-Saltillo) for more info!
As always, the best thing to do is to consult with your SLP, OT, or team about different AAC accessories and options that are best for you or your loved one.