We're here for your speech and language needs! Services we provide:
Scroll for details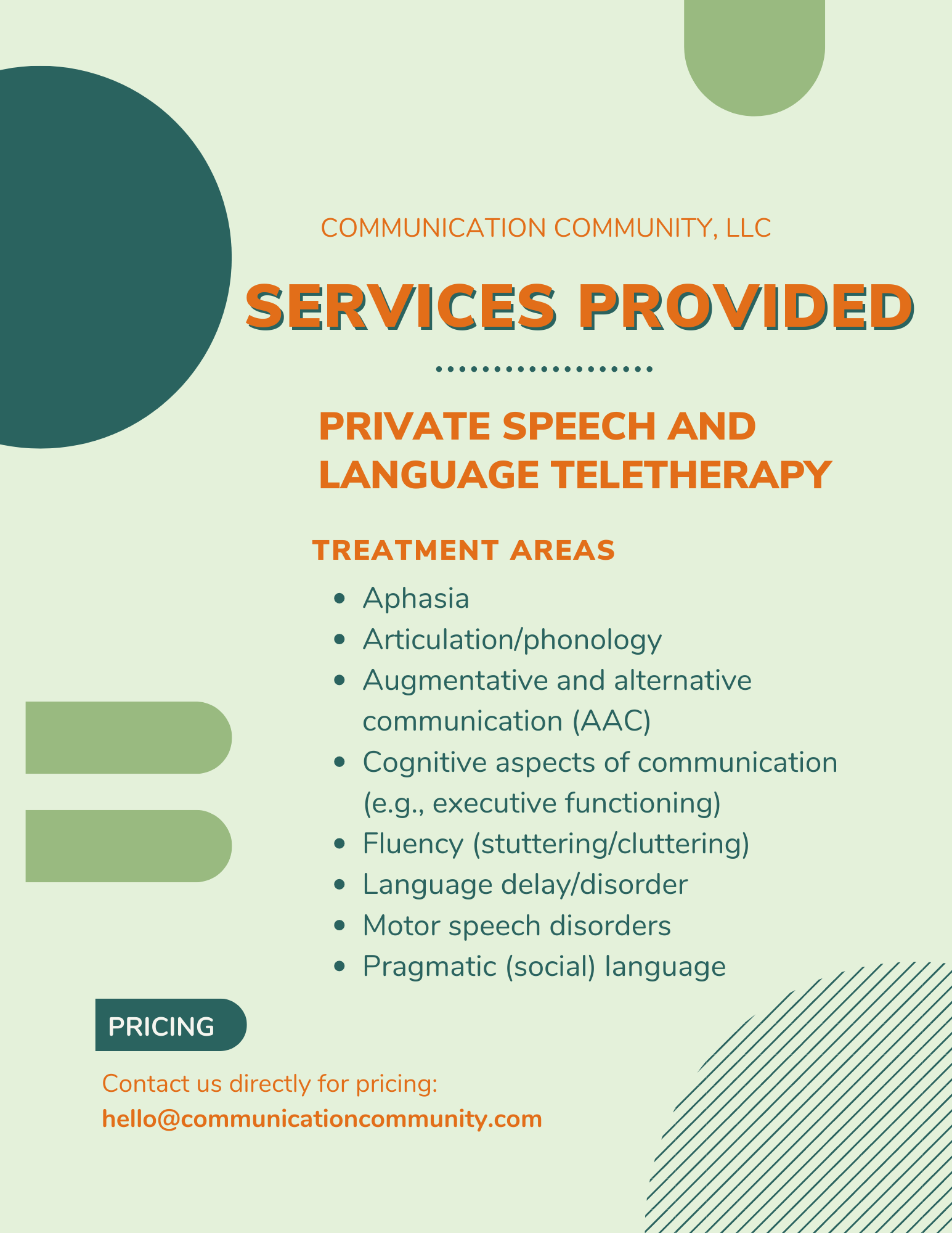 Combined, Becca and Kristi have years of experience providing skilled speech and language services to individuals across the lifespan: toddlers, children, teens, young adults, and adults. Additionally, we have experience working with a variety of clinical models both directly (in-person) and remotely (Telehealth).
We are excited to connect with you and learn more about how we can help strengthen communication and independence.
Therapy populations we work with via Telehealth:
Children
Teens
Young adults
Adults
Combined, we are licensed in the following states:
Colorado
Florida
Michigan
New Mexico
New York
Texas
I'm interested in receiving services, what's next?

If you are living in a state where we provide services, awesome! Here are your next steps:
Contact hello@communicationcommunity.com to link up with you/your loved one's future therapist, Kristi or Becca.
Meet with your therapist (via Zoom or phone call) for your FREE consultation prior to beginning your course and complete required documentation.
During this time, you will schedule your sessions with your therapist and discuss payment plan. Meet for the first session!

Note: sessions are scheduled quarterly. If you need to change a session time, life happens - we get it! We will do our best to accommodate.