Attention future SLPs! We are here for your SLP Praxis tutoring needs:
Scroll for course details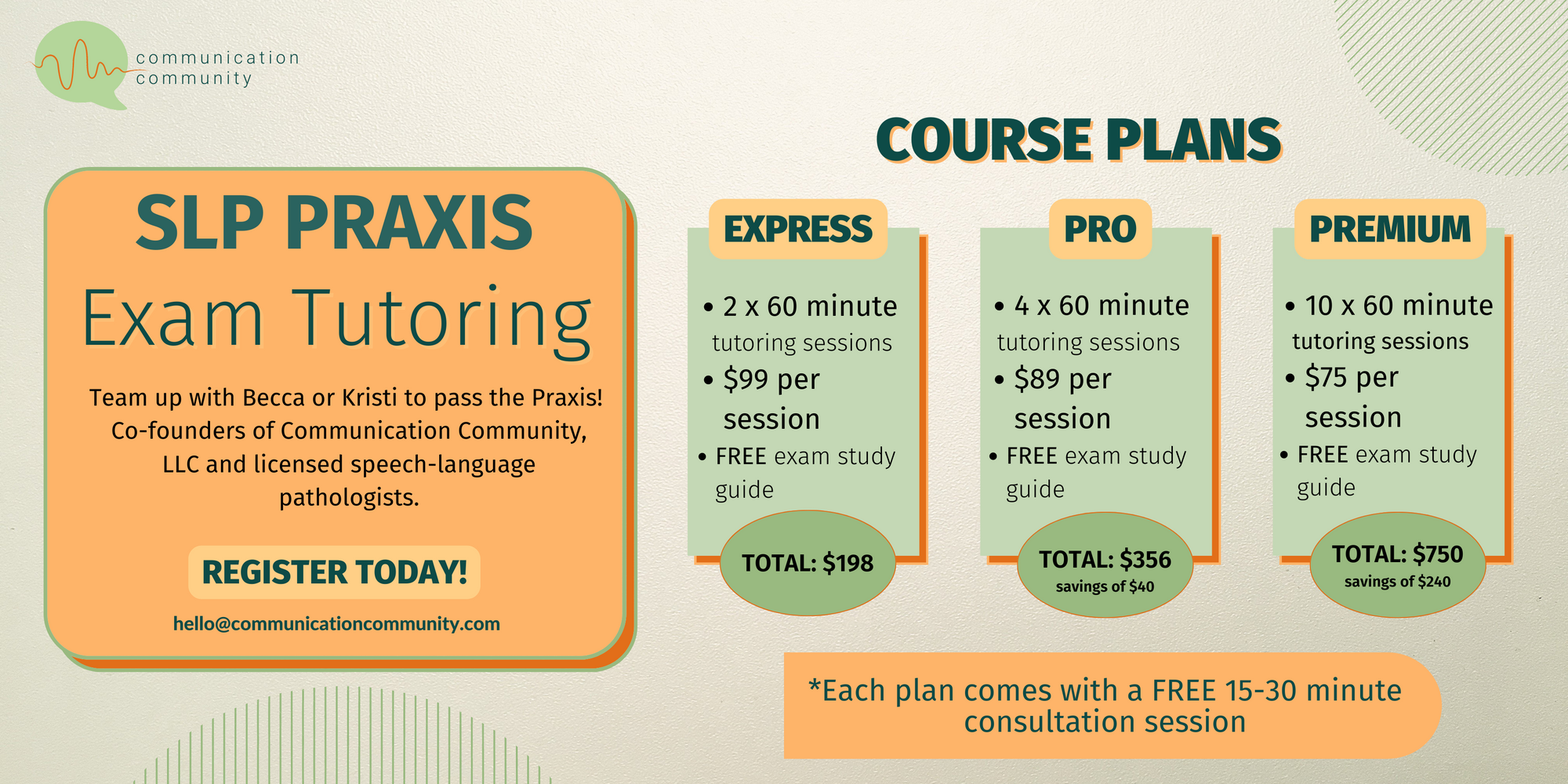 Your Tutor
You will be tutored by Becca or Kristi, co-founders of Communication Community, LLC. Both Becca and Kristi are experienced, board certified SLPs. Feel at ease knowing you will connect with a tutor who has been in the same boat!
Note from co-founders: We are very different learners, so we understand that each test taker will learn differently as well! We will carefully teach and review the content areas needed to be successful. Our tutoring is designed for the test taker and will focus on specific areas of need as necessary. Study smarter, not harder!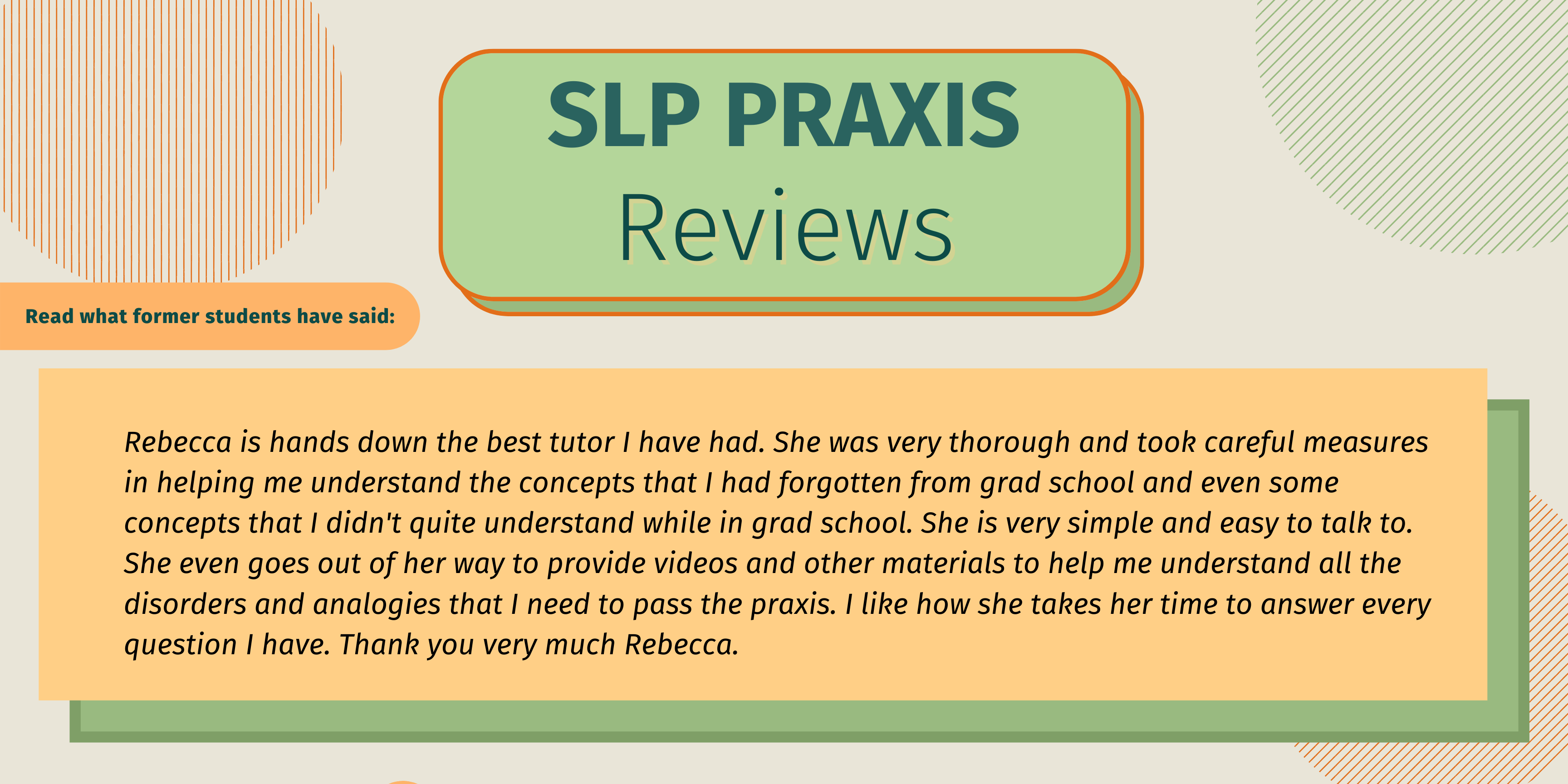 What's Included:
15 - 30 minute FREE consultation before beginning your courses
60 minute 1 on 1 tutoring sessions via Zoom with licensed SLPs
Flexible scheduling (schedule your sessions within 12 months of purchase)
FREE study guide/cheat sheet covering important Praxis content areas
I've purchased my course, what's next?

Becca or Kristi will reach out to you personally to schedule your initial consultation
Meet with your tutor for your FREE consultation prior to beginning your course
The consultation is designed to meet your tutor and discuss content areas you would like to focus on (if you do not know - that is okay too!)
During this time, you will schedule your sessions with your tutor. Note: not all sessions need to be scheduled at once. Sessions can be used within 12 months of purchase
Meet with your tutor for your first session!
---
If you are interested in group tutoring or have additional inquiries, please contact us at hello@communicationcommunity.com